The Future Rising platform engages and champions the creative leaders of tomorrow across the artistic sphere--from musicians and DJs, to visual artists and videographers, to creative entrepreneurs and innovators.
At the heart of Future Rising is the ambition to identify and champion future creative leaders, cultivate new talent, foster craft and collaboration, and provide a framework and network for them to succeed on a global scale.
7 Cities, 7 Talks, 7 Parties.
For the DUBAI edition of our FUTURE RISING series, we welcome Jarreau Vandal, PYRMDPLAZA and Finlay Lefox. Curation for this event has been in collaboration with Dubai local tastemakers The 264 Cru.
5pm - 7pm: SUITE SESSION DUBAI: DIGIWAVES

A panel discussion exploring the thriving music tastemaker and online radio scene in Dubai and the Middle East - from independent radio shows to emerging DJs to new Podcasts. We'll talk to some of the key DJs and tastemakers in the region about who they are and what they do.

The SUITE SESSION is an intimate gathering for the creative and cultural community of Dubai. Attendance is strictly limited. If you're interested in coming along, please apply here.
9pm - 1am: FUTURE RISING DUBAI PARTY


For the Dubai edition of the FUTURE RISING tour, we're exploring the sounds of tomorrow, with Soulection artists and local Dubai DJs playing a forward thinking selection of future beats, hip-hop, soul and house.

Featuring DJ sets from…
JARREAU VANDAL
PYRMDPLAZA
FINALY LEFOX
PYRMDPLAZA
PYRMDPLAZA is a producer/musician based in the UK. His tracks jump and groove in a genre-challenging way that earned him millions of streams and constant recognition. With multiple world tours under his belt and collaborations with artists such as Gravez and KR, PYRMDPLAZA is poised to take to world by storm.
JARREAU VANDAL

Born in Maastricht, raised in Amsterdam, 23 year old Jarreau Vandal Grew up in a musical family surrounded by cassette tapes full of Jazz, Soul & funk. Being a child of the 90's allowed him to fully immerse in Hip-Hop, Rock and R&B. Artists such as Jamiroquai, A Tribe Called Quest, Red Hot Chili Peppers and many others inspired him to pursue a career in music. As a member of the Los Angeles based collective Soulection, Jarreau Vandal released a ground-breaking white label EP In 2014. As he continues to bridge the gaps between dance music, hip‐hop, R&B, and jazz, he is wrapping up his forthcoming EP Titled Suburb Superhero.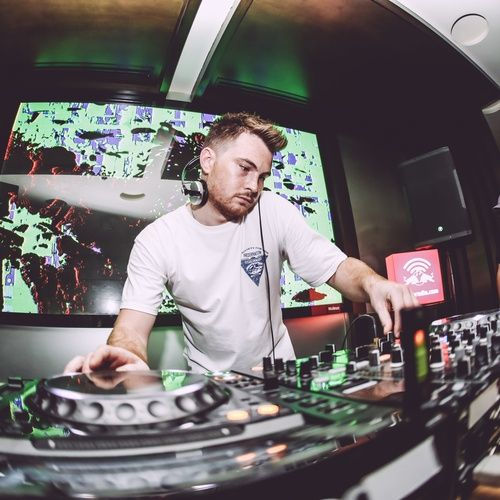 FINALY LEFOX

Finlay Lefox is a DJ and promoter from the UK, with over 10 years experience playing at clubs and festivals across Europe. Now living in Dubai for the last three years he has co-founded and started running events with The 264 Cru. Most recently he has played 3 major international festival stages at Magnetic Fields India, Horizons Bulgaria, and this summer at Dimensions Croatia, alongside fellow 264 member essarai. His sets always include a heady mix of UK Bass, Garage and House music with everything in between - never sticking to one genre and always looking for the newest sounds he can lay his hands on. Being noticed for his talent of mixing it up he was recently ask to play a guest mix on Dyads show for Radar Radio London.